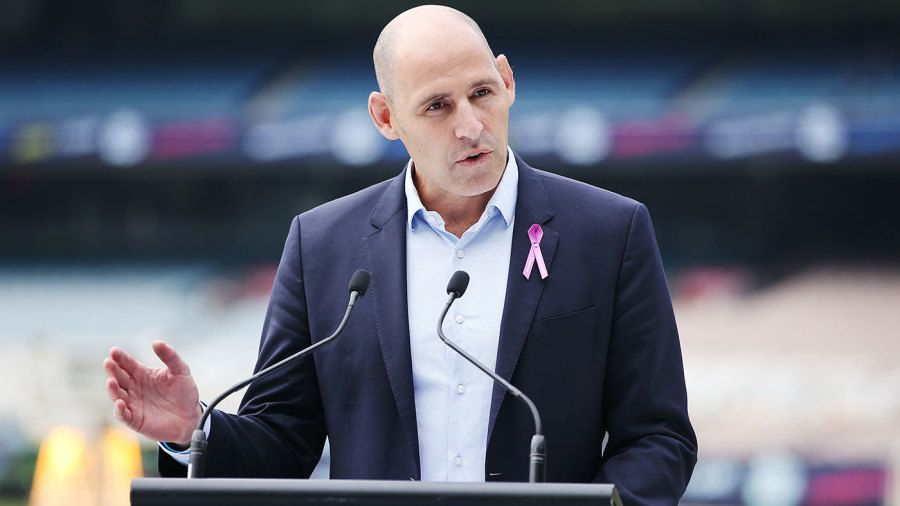 The Perth Test between Australia and England for the Ashes 2021-22 will go ahead as planned.
There were speculations on the final Ashes Test scheduled between January 14-18 would be shifted to Sydney because of border restrictions across Australia.
West Australia has taken strict measures to combat the virus, and it is unlikely the state will open its borders with New South Wales and Victoria till the beginning of next year.
It's going to be very difficult for Cricket Australia: Mike McKenna
According to a report by news agency IANS, Mike McKenna, chief executive officer (CEO) of the Optus Stadium — the venue for the fifth Ashes Test between January 14-18 — said that "there's no way the summer could go ahead as scheduled in the current climate".
"But I think the COVID situation even now would make you question that scheduling (of the Ashes Test). The direction they're going in, it's going to be very difficult for Cricket Australia to try to find a program that's going to work easily. They're no doubt thinking about that now," Mike told SEN's Dwayne's World.

"Right at the moment, it would not be possible to bring a team from New South Wales where they're playing a Sydney Test to Perth, it just would not happen the way things are going. These things change, I think Cricket Australia is going to spend some time having a look at that," he added.
Cricket Australia confirms Perth Tes will go-ahead
According to a report by Australian news channel News 9, the Perth Test will go ahead as per its schedule.
"In very constructive detail discussion with the West Australian government about how we move safely from the fourth Test (in Sydney) to the fifth Test," Cricket Australia CEO Nick Hockley was quoted as saying in a video uploaded on News 9.
England and Wales Cricket (ECB) named a 17-member squad for the Ashes after rounds of discussions with the national players, some of them were reluctant to travel to Australia because of the stringent quarantine rules.
The Ashes is scheduled to begin on December 8 at the Gabba in Brisbane.
Also Read: The Ashes 2021: Cricket Australia Keen On Hosting Fifth Test In Perth, Reveals Nick Hockley
The post Ashes 2021: Cricket Australia Confirms Perth Test Will Go Ahead Amid Border Restrictions appeared first on CricketAddictor.