Former India batsman Sunil Gavaskar believes Virat Kohli-led Indian team to win the ongoing Test series against England and repeat what they did in 1971 in England.
India won a remarkable second Test at Lord's after seven years, the valiant efforts shown by their bowlers both with bat and the ball helped the team to register a 151-run victory against England last week.
This team will repeat what 1971 Wadekar's team did: Sunil Gavaskar
Gavaskar, who was part of the Ajit Wadekar's team that won in England, is confident of India repeating his team's success of 1971 when they play in the final Test at the Kennington Oval next month.
"So now this time around too, at The Oval, India will clinch the series just like we did way back in 1971. Be rest assured of that. This team will repeat what 1971 Wadekar's team did," Gavaskar said in a video posted on his official Instagram handle.
1971 moment was truly unforgettable: Sunil Gavaskar
On Tuesday, India observed 50 years of completing their historic Test series win in England. India drew the first two Tests at Lord's and Emirates Old Trafford but returned with a thumping four-wicket win at the Kennington Oval in London to win their first-ever Test series in England by 1-0.
England posted 355 in the first innings and responding to them, the then India captain Ajit Wadekar (48) and Dilip Sardesai aligned forces to stitch a 93-run stand between them, and later wicket-keeper Farokh Engineer added 59 to take India's score to 284.
Karnataka leg-spinner Bhagwath Chandrasekhar stunned the hosts with his dazzling spell of 6/38 as England were bowled out for 101 in the second innings and India were left with a target of 173 to chase. The combination of Wadekar and Sardesai once again led from the front as they scored 45 and 40 respectively, as Gundappa Viswanath made 33 before an unbeaten Engineer took India to the finishing line.
Gavaskar went down the memory lane to recall how people were gathered in huge numbers especially with the Indian supporters showing up at Kennington Oval.
"50 years ago, on August 24th, India won a Test in England for the first time and with it the Test series. What a day it was… It was truly unforgettable. The crowds that lined up the Oval was something similar to what happened in 1983.

"Of course, 1983 was much bigger because the whole of Lord's cricket ground seemed to be taken by Indian supporters. But it was truly unforgettable(India's first Test win), truly memorable," Gavaskar said.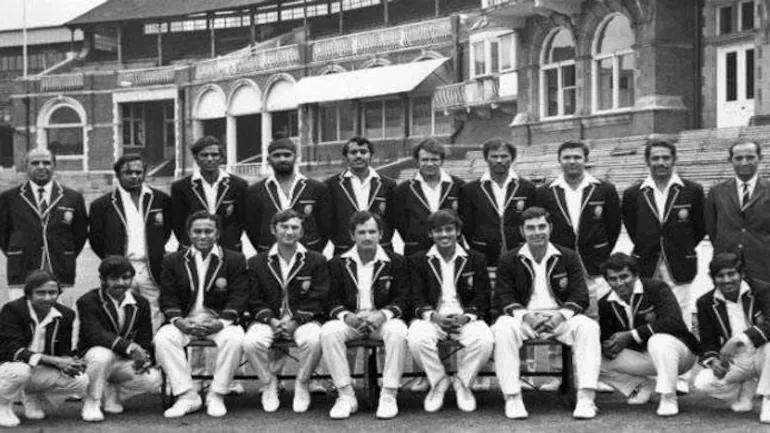 "Ajit Wadekar led the side superbly and there was some tremendous batting by Farokh Engineer, Gundappa Viswanath, Dilip Sardesai to take us home. But above all, it was BS Chandrasekhar's six wickets for 38 that dismissed England for only 101 in the second innings and paved the way for India to win," he added.
India will be playing the third Test against England on Wednesday at Headingley, Leeds.
Also Read: 1971 Series Win In England Lifted Spirits Of Indian Cricket In Huge Manner: Ravi Shastri On 50th Anniversary Victory
The post At The Oval, India Will Clinch The Series Just Like We Did Back In 1971: Sunil Gavaskar appeared first on CricketAddictor.