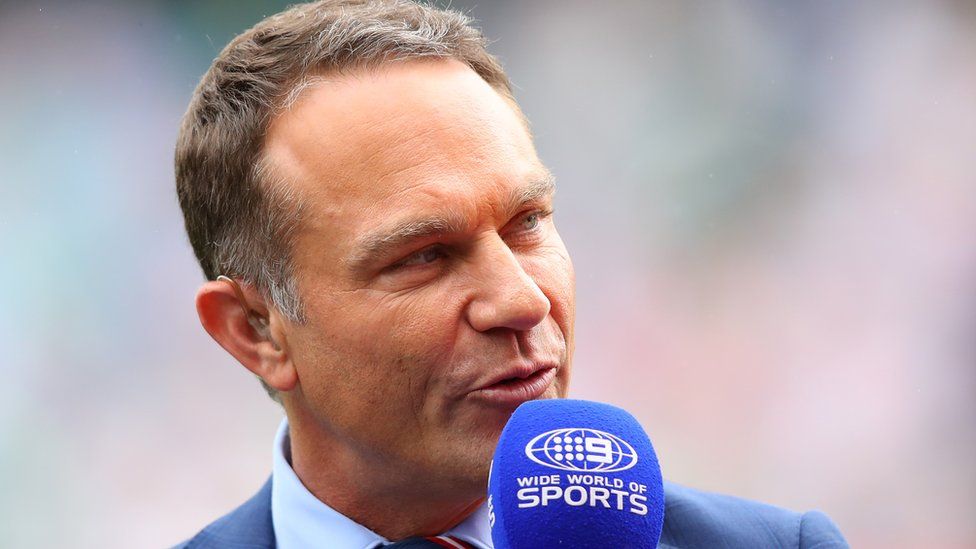 Cricket commentator Michael Slater has reportedly been axed by Channel 7 commentary box for the new cricket season in Australia.
Slater joined the channel back in 2018 since the free-to-air broadcaster secured the cricket right but the former Australian player has not been able to negotiate a deal this year.
Channel 7 cites business reasons to not renew Michael Slater's contract
According to a report by The Daily Telegraph, Channel 7 Head of Sport Lewis Martin said that they could not continue with Slater because of business reasons.
"Unfortunately business decisions have to be made from time to time and unfortunately we're not in a position to renew it (Slater's contract)," Martin said in a statement.
Blood on your hands PM: Michael Slater
As per Daily Telegraph, Slater's criticism of Australian Prime Minister Scott Morrison during the first leg of IPL 2021 was a partial reason for the latest deal.
Morrison had shut flights from India for a temporary period in May during the Indian leg of IPL 2021. Just after cases spiked in India, the tournament was immediately suspended as many Australian players were left stranded.
Morrison had openly said that Australian players participating in the IPL 2021 will have to come back by their own resources. Slater, who played 74 Tests and 42 ODIs for Australia, blasted Morrison for not thinking about his countrymen's safety.
"If our Government cared for the safety of Aussies they would allow us to get home. It's a disgrace! Blood on your hands PM. How dare you treat us like this. How about you sort out the quarantine system," Slater had tweeted then. 
"I had government permission to work on the IPL but I now have government neglect. And for those who think this is a money exercise. Well, forget it. This is what I do for a living and I have not made a penny having left early. So please stop the abuse and think of the thousands dying in India each day. It's called empathy. If only our government had some!" he further added. 
Morrison responded by saying it was "absurd" for Slater to accuse him of having "blood" on his hands.
Slater retired from all forms of cricket in November 2003 two years after playing his last game for Australia against England in an Ashes Test in 2001.
The post Australian Commentator Michael Slater Axed By Channel 7 After Infamous Scott Morrison Criticism – Reports appeared first on CricketAddictor.