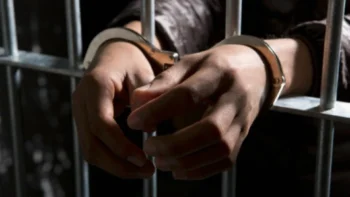 Kulbeer Rawat, owner of a cricket academy in Dehradun (winter capital of Indian state Uttarakhand) was sent to judicial custody after being arrest earlier this week for allegedly being involved in a scandal that lured aspiring cricketers to join them.
The academy would promise aspiring players selection in the Uttarakhand state team if they join them. Online chats of the gang members with each other that are being investigated mention names of some Cricket Association of Uttarakhand (CAU) officials.
New Palam Vihar resident filed complaint against Kulbeer Rawat
Anshul Raj, a resident of New Palam Vihar, was the complainant against Rawat as the latter allegedly duped him for Rs 10 Lakh for cementing the player's position in the Uttarakhand team.
Ashutosh Bora, Chitra Bora (Ashtosh's sister) and Nitin Jha were the three directors of Secure Corporate Management (SCM) arrested by the police on September 4. During the investigation, the police found that the accused had transferred Rs 10 lakh to Rawat's account.
"We are yet to find any link between CAU and the accused. It is being probed," said Umesh Kumar, the investigating officer and sub-inspector in Gurugram police was quoted as saying by Times of India. 
Cricket Association of Uttarakhand spokesperson Sanjay Gusain denied any involvement of the state board's official members in this scam and couldn't identify the accused person.
"No one in the cricketing circles has heard of Kulbeer Rawat," Gusain said.
Wasim Jaffer's allegations on Cricket Association of Uttarakhand linked with the recent investigation?
The recent investigation once again brings the allegations levied by domestic cricket stalwart Wasim Jaffer, who resigned from the Uttarakhand cricket team's head coach after being accused on communal lines.
Jaffer had written a letter to the state board in which he mentioned interference from CAU officials regarding the selection of the players.
One of the selectors, whose name has appeared in this case, was served a notice by Gurugram Police to be part of the investigation.
"But we did find that a few years ago, Rawat had used his connections with a selector to help two players make it to the Sikkim domestic team. The selector has been served a notice by the Gurugram Police to join the investigation," the investigation officer said. 
Rawat also has a criminal track of record and he has gone to Tihar jail in connection with a fraud case and was also arrested by Uttarakhand police in 2019 after an illegal pistol was found with him.
Also Read: Uttarakhand CM Orders Probe Into Wasim Jaffer's Resignation As Cricket Coach
The post Cricket Academy Owner In Uttarakhand Arrested For Luring Aspiring Players With Promise Of State Team Selection appeared first on CricketAddictor.