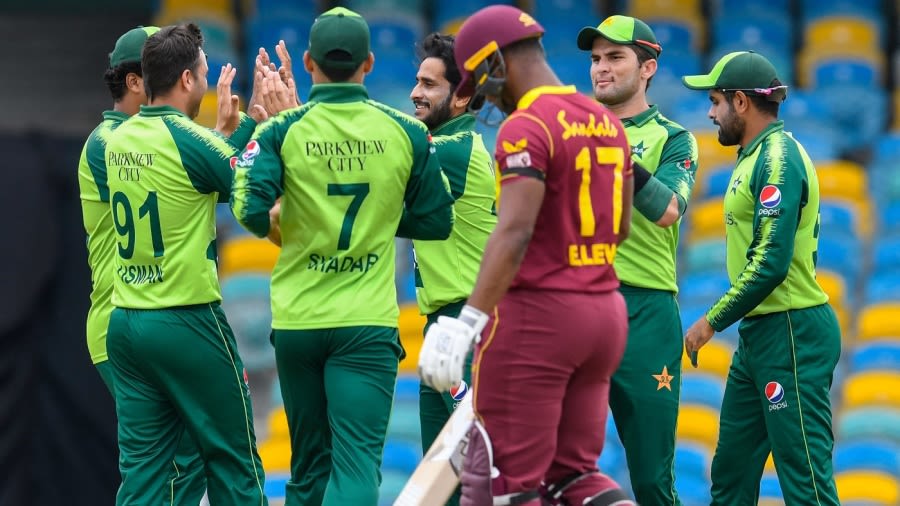 Cricketer turned commentator Aakash Chopra criticised West Indies for not trying to score big runs against Pakistan.
Pakistan thumped the defending champions of the T20 World Cup with a seven-wicket win in a warm-up match on Monday in Dubai.
What were the West Indies players waiting for: Aakash Chopra
West Indies turned out to be sloppy against Pakistan's bowling attack boasted by Shaheen Afridi (2/41), Haris Rauf (2/32) and Hasan (2/21).
Kieron Pollard and his men could post a meagre score of 130 in the first innings.
Chopra mocked West Indies for their insipid batting performance and said they were playing like they were in a Test or  ODI game.
"What were the West Indies players doing? What were they waiting for? I mean, when will you hit, will you hit or not? The most surprising part was that they weren't even trying," Chopra said on his YouTube channel.
"Did nobody tell them that it was a T20 encounter and not a Test match or an ODI where it will work by going extremely slowly? Here, in the race between a hare and a tortoise, it's not the tortoise but the hare who wins. It didn't look like they were anything like the defending champions," he added.
Kieron Pollard smashes five consecutive boundaries
West Indies captain Pollard smashed five fours in a row to Rauf in the final over before he was bowled on the last delivery.
Chopra also questioned Shimron Hetmyer and Nicholas Pooran for not showing intent with the bat.
"Of course, Pakistan was bowling well, Imad Wasim with the new ball and all of that, and Shaheen and Hasan, but try at least, throw the bat at least. Hetmyer made 28 runs with three boundaries, Pooran again run-a-ball 13, not really looking that great," Chopra said.
"Pollard comes later and hits five fours in an over from Haris Rauf and tells you that you can bat like that. When you can bat like that, why were the batters up the order not hitting? When will they hit? What is this team? When they start hitting, everyone can hit, and if they don't, no one feels like hitting," he concluded.
West Indies will play against Afghanistan in the next warm-up game on Wednesday before they take on England in their opening game on October 23.
Also Read: Dates For England's Tour Of West Indies Announced By The ECB
The post Didn't Look Like Defending Champions: Aakash Chopra Mocks West Indies' Batting Against Pakistan appeared first on CricketAddictor.