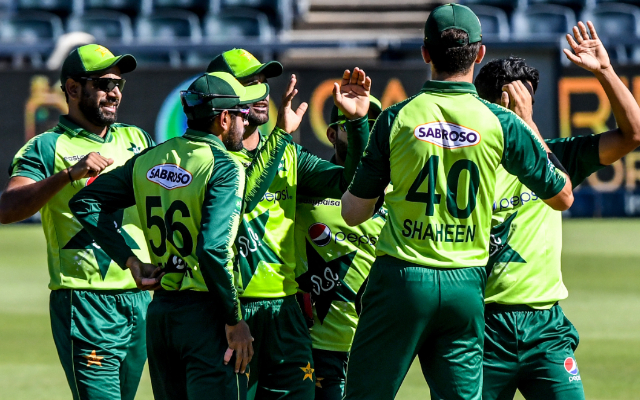 Former Pakistan batsman Javed Miandad mentioned that the side cannot just rely on one or two players to keep performing and they should act combinedly to get the best results. Pakistan haven't won a T20 World Cup since the 2009 edition in which they won under the leadership of Younis Khan.
They do have experience in the bank in the form of Shoaib Malik and Mohammad Hafeez and they will be playing their first game against India on October 24 and they will know that it will not be an easy challenge against the Virat Kohli led side. Pakistan is yet to beat India in a Worldcup fixture.
Javed Miandad Stresses On Handling Pressure Situations
Javed Miandad mentioned that the Pakistan side should be able to play as a group and not with two individuals alone stepping up always. He added that each player will have to play their roles in the side if Pakistan has to stand in the Worldcup and reckoned that the game against India will have to play fearlessly instead of absorbing pressure.
"The team needs to play with coordination. Each player needs to chip in with what they can because relying on 1 or 2 players will hurt Pakistan's chances in the World Cup,"

"The match against India needs to be played without fear and pressure. The players are not children, they have to develop confidence within themselves to overcome pressure situations and pressure matches," Javed Miandad told at the press conference in Karachi
"Pakistan Batters Need To Play Each Ball On Merit" – Javed Miandad
Javed Miandad mentioned that Pakistan batsmen should be able to play to the merit of the ball rather than premeditating shots. He added that the team should look to play well which will automatically increase their funding and not play for money.
"Pakistan batters need to play each ball on merit; the entire team needs to adopt that mentality and forget about money and if they play well, they will surely earn money," He added
India and Pakistan last played each other in the league fixture in  2019 Worldcup and India won the game comfortably.
Also Read – T20 World Cup 2021: Virat Kohli's India Has Too Much Ammunition For Pakistan – Lance Klusener
The post "Each Player Needs To Chip In" – Javed Miandad Explains The Formula For Pakistan's Success In T20 World Cup appeared first on CricketAddictor.