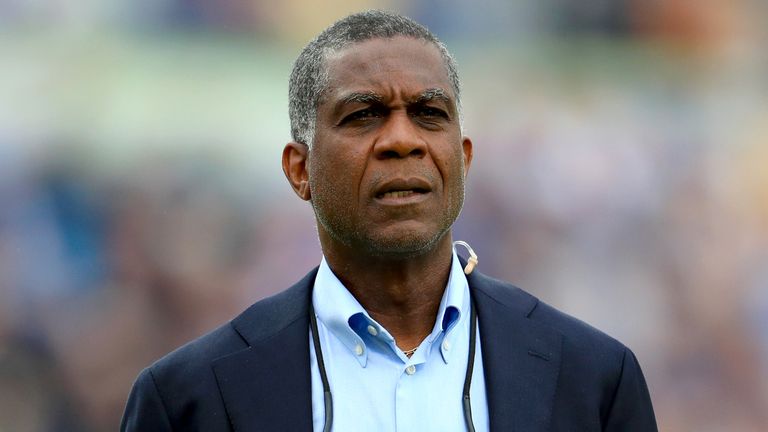 West Indies bowling excellent Michael Holding slammed England and Wales Cricket Board (ECB) for its decision to cancel the Pakistan tour and called it 'Western arrogance'.
England men's and women's teams were scheduled to tour Pakistan in the middle of October to play T20I matches ahead of the ICC Men's T2o World Cup in UAE.
On September 20, ECB announced their decision to pull out of the Pakistan tour, citing the mental and physical well-being of their players and support staff members as their priority.
The ECB statement doesn't wash with me: Michael Holding
ECB's decision came just a few days after the New Zealand cricket team had pulled out of the Pakistan tour at the very last minute of the matchday in Rawalpindi because of security concerns.
"The ECB Board convened this weekend to discuss these extra England Women's and Men's games in Pakistan, and we can confirm that the Board has reluctantly decided to withdraw both teams from the October trip," the ECB said in a statement.
"The mental and physical well-being of our players and support staff remains our highest priority, and this is even more critical given the times we are currently living in," the statement further added. 
Holding, who played 60 Tests and 102 ODI matches for West Indies, said that he does not agree with the England board's statement and termed it as Western arrogance.
"The ECB statement doesn't wash with me. No substance. Nobody wants to come forward and face up to anything because they know what they did was wrong," Holding told Sky Sports. 

"So they put out a statement and hid behind a statement. It just reminds me of the rubbish they did with Black Lives Matter. I won't go back into that because I've said enough about that. But what that signal sends to me, is the same Western arrogance," he added. 
I am absolutely sure ECB would not have done that to India: Michael Holding
It would have been the first tour of Pakistan by an England women's team and the first by their male counterparts since 2005.
On the other hand, Pakistan have toured England twice since the COVID-19 pandemic emerged- first in August 2020 to play three Tests and as many T20Is.
Earlier in July, there was a COVID-19 outbreak in the England camp, after which the entire squad was changed at the last moment, but Pakistan played the entire limited-overs tour in the UK.
Holding said that England wouldn't have dared to do the same thing with India because they are very powerful than Pakistan.
"I will treat you how I feel like treating you, it doesn't matter what you think, I'll just do what I want," Holding asserted.
"Pakistan went to England before vaccines were available for six or seven weeks. They stayed, they played their cricket, they honoured what England wanted them to honour, to save England's butt, to put it mildly.

"Four days in Pakistan? I'm absolutely sure they would not have done that to India, because India is rich and powerful," he added. 
Pakistan Cricket Board chairman Ramiz Raja wasn't happy at all with ECB's decision without holding any discussions with them.
Also Read: ECB Chairman Apologises To PCB; Says 'Will Do Everything' To Travel To Pakistan In 2022
The post ECB's Decision To Cancel Pakistan Tour Is The Same Western Arrogance, Affirms Michael Holding appeared first on CricketAddictor.