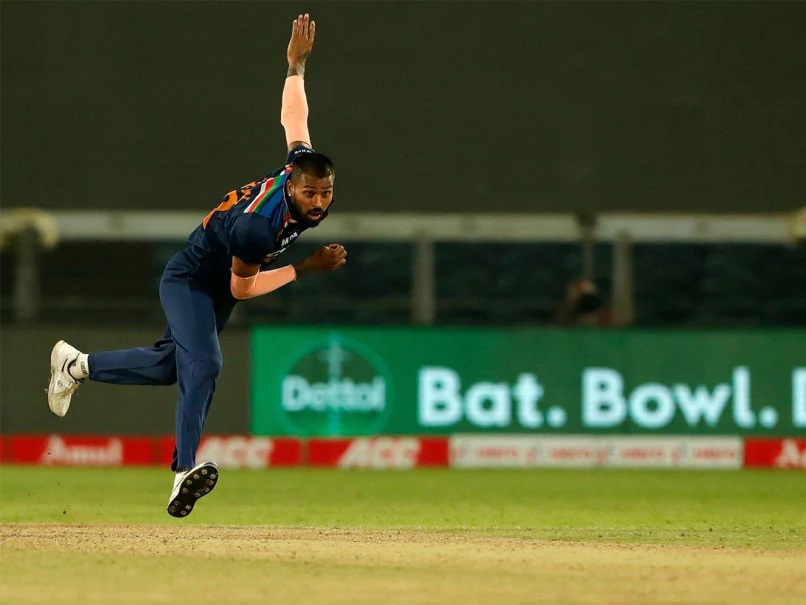 The Indian all-rounder Hardik Pandya has been one of the key players in any side he has been playing due to his all-round match-winning abilities, but he could face a big setback. Hardik's main weapon has been the balance he has been providing to the Indian side in terms of finishing games down the order at number six or bowling the crucial overs.
However, off late, he hasn't been bowling due to a lot of injury concerns, and the Mumbai Indians management have also been cautious of him not bowling. His batting form isn't that great at the moment, and India has already announced him in the squad as the all-rounder in the side.
Final 15 member Squad To Be Announced By October 10
The deadline for the final 15 member squad for announcing the national squads will be October 10, and there have been reports that India might make some changes in the squad. Hardik Pandya is highly unlikely to feature in the squad if he doesn't bowl continuously, and India has the option of going with the reserves in Shardul Thakur or Deepak Chahar.
Also, there have been talks of Yuzvendra Chahal being added to the reserves for the T20 Worldcup after his impressive stints in the ongoing UAE phase of IPL 2021. He has been picking wickets consistently, and his line and lengths have been far better. He will be a great asset to the side as Rahul Chahar looks out of form at the moment, and India will need backup in the spin department.
Indian Support Staff To Leave For Dubai On Friday
The Indian T20 Worldcup squad support staff is scheduled to leave for Dubai on Friday, with the qualifiers starting on October 17th. Ravi Shastri has already left for Dubai, and he will join the support staff soon once they arrive. India is set to play their first encounter against Pakistan on October 24th in a high-intensity match.
The team management is yet to take a decision on Hardik Pandya's fitness, and it might be a big blow if he is dropped.
Also Read – Hardik Pandya, Not Bowling Is A Big Blow, Not Just For Mumbai Indians, But For India As Well Says Sunil Gavaskar
The post Hardik Pandya Uncertain For T20 World Cup Squad, Yuzvendra Chahal In The Reckoning appeared first on CricketAddictor.