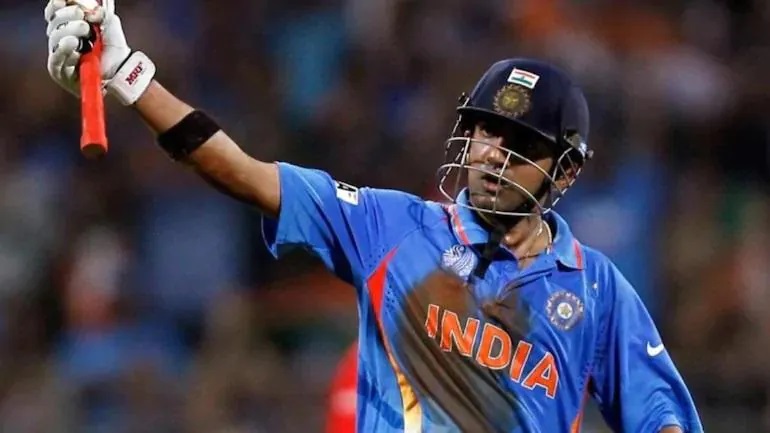 Former Indian player Gautam Gambhir said that there is a novelty attached to the 50-over World Cup in comparison with the T20 World Cup.
ICC T20 World Cup 2021 is underway with the qualifiers stage and within few days will enter the Super 12 stage.
Australia to host 2022 T20 World Cup
The T20 World Cup was originally scheduled to take place in Australia in 2020 but because of the COVID-19 pandemic, the event couldn't be staged.
However the tournament will be seen for two successive years with this year's edition being held in Oman and the United Arab Emirates and best year it will be played in Australia.
Gautam Gambhir wants T20 World Cup to be held every three years
Gambhir, who was part of India's both 2007 (T20 World Cup) and 2011 (ODI World Cup) victorious campaigns, expressed his views on having back to back T20 World Cups decreases the joy of a major tournament and compared it with how 50-over World Cups are held across every four years.
"Born in 1981 and seeing cricket through the 90s and later, I find the win in the 50-over World Cup more of rewarding as compared to T20s. There is a novelty attached to the 50-over format. It is staged every four years whereas the T20 World Cup comes around in almost no time. We have one now and another next year in Australia" Gambhir wrote in his column for Times of India.
"Yes, the schedules have gone haywire due to Covid, but I am not sure if the fans can really recall the outcome of the previous T20 World Cup with the same accuracy as its 50-over counterpart.

"If anything, the authorities can deliberate on the idea of pushing the T20 World Cup every three years. If I become a champion today I would want to hold on to that position for at least some time," he further added.
India play their first match of the Super 12 stage against Pakistan on October 24 in Dubai.
Also Read: Virat Kohli Winning T20 World Cup As Captain Will Be Icing On The Cake: Gautam Gambhir
The post I Find The Win In 50-over World Cup More Rewarding Than In T20 WC: Gautam Gambhir appeared first on CricketAddictor.