Former India batsman Gautam Gambhir believes that it would serve well for the Royal Challengers Bangalore (RCB) in the longer term if they decide to retain Glenn Maxwell over AB de Villiers for the upcoming auction.
With the two new teams being introduced from next season, a mega-auction will be held. It number of retentions and right to match cards available to the teams haven't been made official by the BCCI yet.
Maxwell, though, has upped his stocks once again – this time through thunderous performances in the IPL. While de Villiers was brilliant in the India leg of IPL 2021, Maxwell has come to the party often for RCB this season. He has hit three fifties in his last three innings; RCB won all three matches and qualified for the playoffs.
Gautam Gambhir highlighted that while the 37-year-old de Villiers is close to his retiring age, Maxwell, 32, has plenty of years of his prime left. He demands that RCB be "absolutely practical" in their decision making.
"AB is in the latter half of his career. I would not retain AB and retain Virat Kohli and Maxwell, and probably use my Right To Match card for AB de Villiers. I would definitely retain Maxwell ahead of AB, because Maxwell still has another 6 or 7 or 8 years of his prime; unfortunately, AB does not because he doesn't play any international cricket. Sometimes you've got to be absolutely practical," Gautam Gambhir told ESPNcricinfo.
You can't make emotional decisions: Ian Bishop
On the same topic, Ian Bishop felt teams need to avoid making emotional choices when it comes to auction table or retentions. He agreed with Gambhir, saying that while de Villiers has served RCB greatly over the years, Maxwell should be the one to be retained.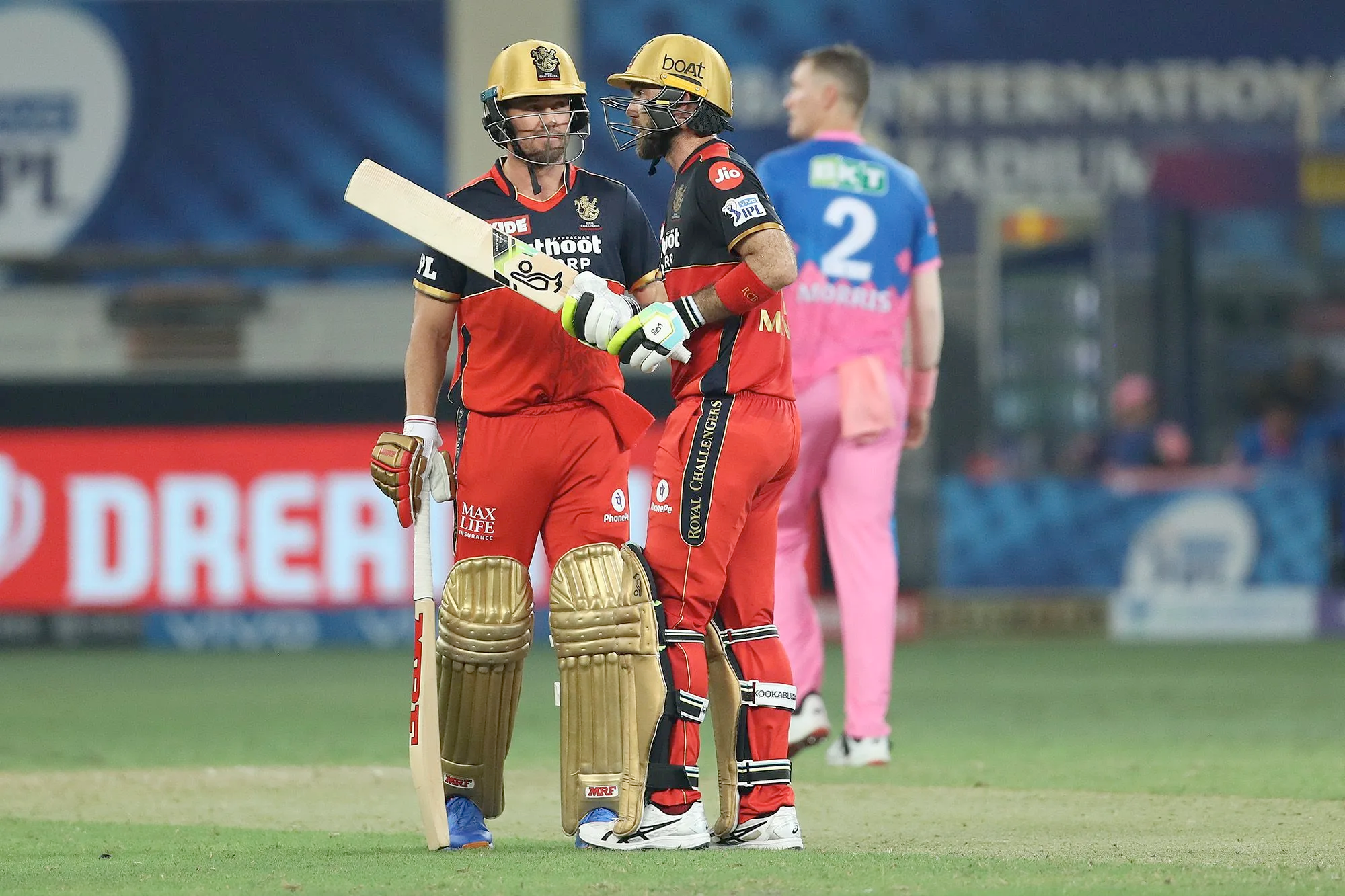 "I think you can't make emotional decisions. Watching the IPL auctions in the years gone by, I have seen some decisions which have been emotional ones and not common sense ones. 

"It doesn't mean that you don't like AB de Villiers or you don't respect what he's done for cricket across the globe. You're just looking at who has the bigger upside for the next couple of years of RCB cricket. That time comes to everyone; I don't know whether it's that time for AB, but based on what we have seen this season [from Maxwell] that would almost be the common-sense decision," Bishop said.
RCB became the third team to qualify for the playoffs with a victory over Punjab Kings. Virat Kohli's side is now aiming for a top-two finish; they have acquired 16 points in 12 matches.
Also Read: We Are Confident Going Into This Tournament: Aaron Finch On Justin Langer
The post IPL 2021: I Would Definitely Retain Glenn Maxwell Ahead Of AB de Villiers – Gautam Gambhir appeared first on CricketAddictor.