Former Indian cricketer Deep Dasgupta lavished praise on Kolkata Knight Riders (KKR) for making it into the playoffs stage of Indian Premier League (IPL) 2021.
Kolkata Knight Riders (KKR) have witnessed a great turnaround in the second phase of Indian Premier League 2021. During the first phase, the performance of the team was fragile, and they were placed second last in the points table with 2 wins in 7 games. However, when the second phase started, they played a different brand of cricket and showed a fearless approach.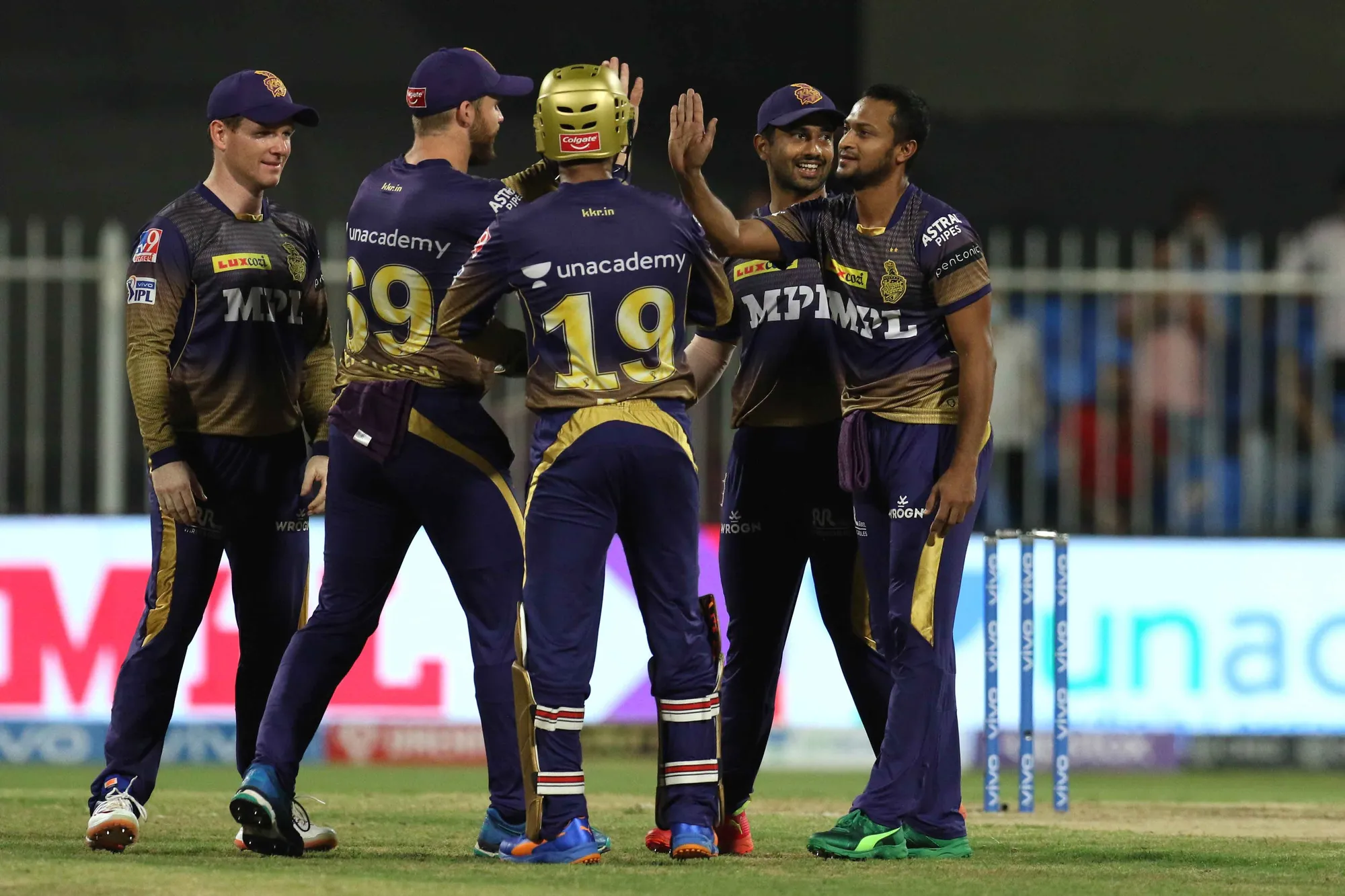 Reviewing the performance of Eoin Morgan and co. Deep Dasgupta opined no one would have thought that KKR will qualify for playoffs. He also reckoned that absence of West Indies all-rounder Andre Russell is the biggest concern for the franchise heading into the playoffs stage. Deep Dasgupta stated:
"They (KKR) are pretty much in form the way they're playing right now. The biggest issue is the unavailability of Andre Russell. It remains to be seen whether he will be available for the knockouts.

"But it looks like they're a solid team, have momentum on their side and have instilled confidence. Before the resumption of the second half of the IPL, not many would have thought they would end up in the top 4. And the fact that they have qualified, tells you that they are in very good form."
They Finished Seventh In The Table, And You Have To Feel Bad For Them – Deep Dasgupta On RR
Talking about the performance of Rajasthan Royals (RR) in the Indian Premier League (IPL) 2021, Deep Dasgupta opined they always try to find success around overseas players. He stated:
"They finished seventh in the table and you have to feel bad for them. They missed out on their big names. Rajasthan's philosophy has always been to find success around their overseas players like Archer, Buttler, Stokes.

"Unfortunately, Jofra was not available for the franchise during the first leg, who was one of their best players last season. Unfortunately again in the second half, there was no Jos Buttler and Ben Stokes available as well."
However, Dasgupta was impressed with the performance of skipper Sanju Samson and labelled him as the biggest positive for Rajasthan Royals (RR). Notably, Samson smashed 484 runs at an average of 40. He even smashed a century this season.
"But the biggest positive for them was their captain Sanju's consistent performance. Over the years the main issue with him was his inconsistency but this season, we've seen his maturity.

"His consistency is good news for Indian cricket as well. The only thing is that they were let down massively from their overseas contingent due to the unavailability."
Also Read: If I Had Half The Skills As Ravichandran Ashwin Does, I Would Do Much Better – Axar Patel
The post IPL 2021: The Fact That KKR Have Qualified, Tells You That They Are In Very Good Form – Deep Dasgupta appeared first on CricketAddictor.