Mumbai Indians (MI) wicket-keeper batsman Ishan Kishan smashed a ball straight at Rohit Sharma standing at the non-striker's end which hit the MI skipper plush on his left hand. The incident occurred during the match between Royal Challengers Bangalore (RCB) and MI at the Dubai International Cricket Stadium on Sunday.
The duo of Kishan and Rohit were batting during MI's chase of 166 on the night. Glenn Maxwell was brought on by Virat Kohli since the slower bowlers were harder to get away. Unlike the pitches seen so far in UAE, the one in Abu Dhabi was much faster.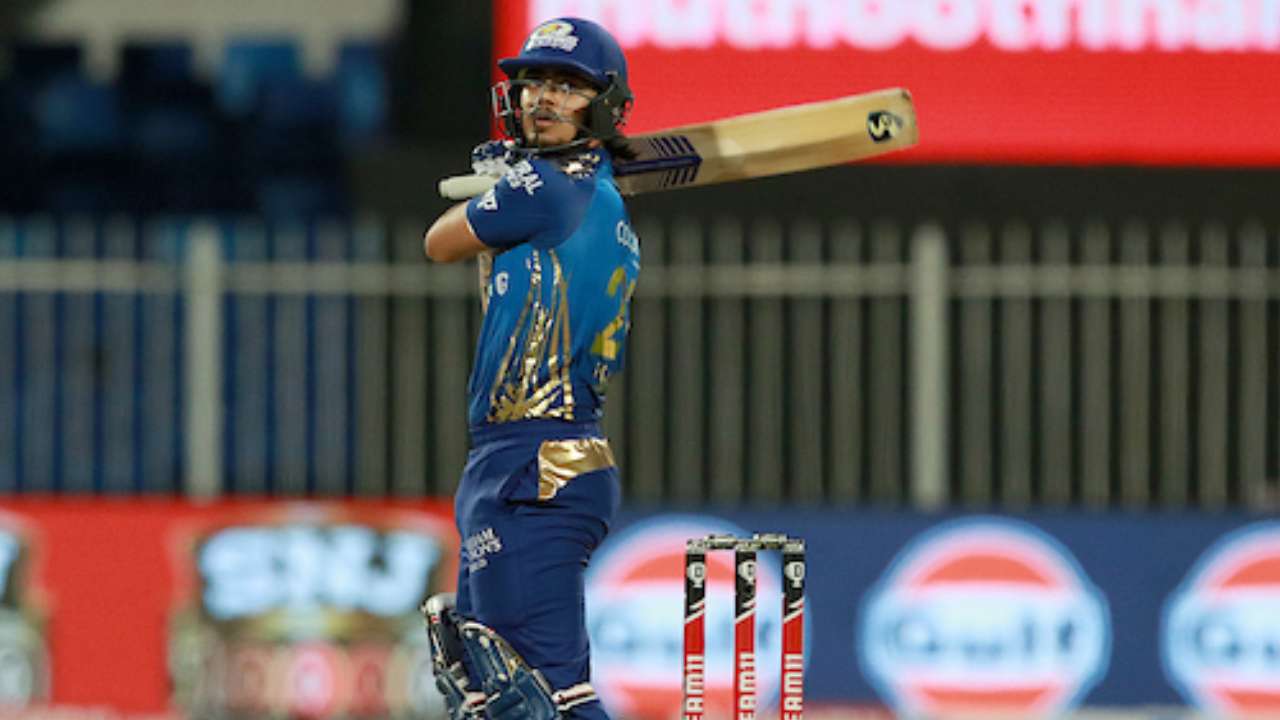 After conceding three singles from the first three balls, Maxwell tossed one right up in Kishan's hitting arc. The left-hander pumped it with all his might but didn't get the right amount of elevation. The ball traveled in Rohit's direction at full speed and the 34-year-old didn't have time to react.
His natural reflex was to protect his face with his hands and he shoved his left hand in the pathway of the ball. It hit him right on the palm, luckily reducing the amount of damage inflicted. Any other part of the body might have induced a lot more pain.
The physio was immediately called out and the magic spray seemed to have done its work. He was back in action soon after but the damage was done to his concentration. The very next ball he faced, 'Hitman' launched one straight to Devdutt Padikkal at long-on.
His composed knock of 43 came to an end but there were glimpses of his dangerous self. The knock gave MI a great start but their tendency to fall apart of late will continue to be their major point of concern.
Watch Rohit Sharma's nasty blow to the hand
— pant shirt fc (@pant_fc) September 26, 2021
Also Read – IPL 2021: Hopefully, Nothing Too Serious With Andre Russell: KKR's David Hussey Gives Update On His Injury
The post IPL 2021: Watch – Ishan Kishan Hits Rohit Sharma On The Left Hand With His Shot appeared first on CricketAddictor.