Former England captain Nasser Hussain feels India coach Ravi Shastri has given the freedom to captain Virat Kohli, and the rest of the players, to express themselves in any way they want.
Referring to the sledging incident between Kohli and James Anderson in the Lord's Test, Nasser Hussain opined that Kohli is "very much in charge" of what goes in the Indian team and Shatri has to take a backseat more often than not.
"Ravi Shastri, as a coach, will just let Kohli go. He won't mind seeing him exchanging words with Anderson or signalling from the balcony to try to get the players off for bad light. It is the captain who is very much in charge," Nasser Hussain wrote in his column for the Daily Mail.
The former English skipper also reckoned Kohli is the identification of modern-day India – fearless, domineering, and in no way submissive.
"What Kohli in particular represents is modern-day India, the one that won't be pushed around. Even though umpires might like to remind him occasionally that he doesn't run the game," he added.
More significant are the senior players Kohli has beside him: Nasser Hussain
The 53-year-old commentator also asserted that Kohli support cast – Test vice-captain Ajinkya Rahane and limited-overs vice-captain Rohit Sharma – are important as well. Sharma was the one who joined Kohli in complaining about the bad light on Day 4 in the second Test.
Hussain added that the role of other senior cricketers is vital when their skipper looks around for help.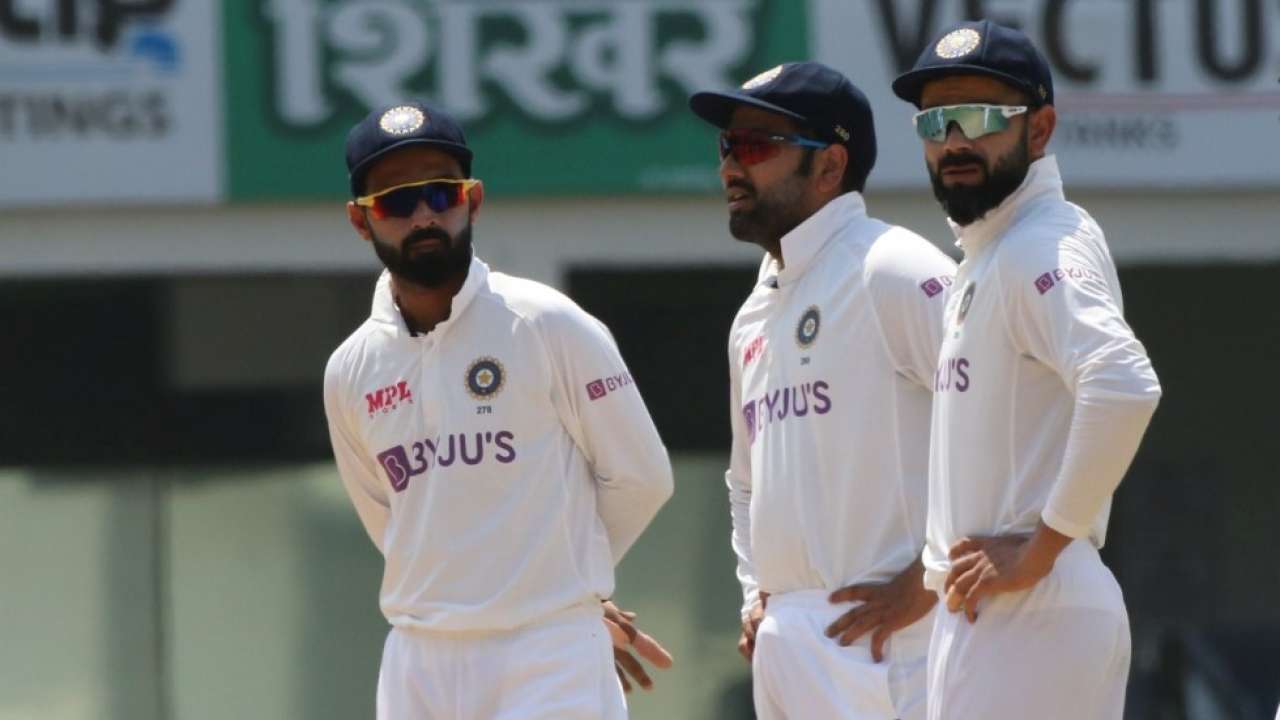 "More significant, perhaps, are the senior players Kohli has beside him. Rohit Sharma was right there when he was complaining about the light, and both he and Rahane are integral to the tactics of India. Rohit might come across as a calm, slow heartbeat sort of guy but he is very driven to succeed too.

"Captains can't tick every box and Kohli can follow the ball a bit in the field. Sometimes he will do something and you will think, "What is he doing that for?" That's when he will look to his lieutenants for assistance," the former batsman further stated.
India, who are currently leading the series 1-0 will go in the third Test at Headingley looking to take an unassailable lead. England, on the other hand, have plenty to ponder upon – apart from their batting woes, they have lost another pacer in Mark Wood to injury.
Also Read: Ajinkya Rahane Denies India Seeking To Get Under England's Skin In 3rd Test, Says 'For Us, It's Important To Play Good Cricket'
The post It Is Virat Kohli Who Is Very Much In Charge – Nasser Hussain On Relationship Between Coach Ravi Shastri And The Captain appeared first on CricketAddictor.