England veteran pacer James Anderson revealed what India captain Virat Kohli told him when he was being peppered with short balls by Jasprit Bumrah during his 10-ball over on day 4 of the second Test between the two sides, which was played at Lord's.
England went onto lose the Test match by 151 runs, folding for 120 runs chasing 272-run target on day five, failing to last 60 overs to draw the match. Mohammed Siraj picked 8 wickets in total, while Bumrah and Mohammed Shami starred with both the bat and the ball in the Test which saw India going up 1-0 with three Tests to go.
"Obviously Not": James Anderson Said To Virat Kohli On Being Asked If He Was Enjoying The Short Ball Barrage
James Anderson wrote about the fiery spell from Jasprit Bumrah in which he bowled 10 balls to him, most of which were aimed at his head and ribs in his column for Telegraph. The incident is still making news as the fans and experts gear up for the third Test match which starts August 25 at Leeds, Headingley.
Anderson has himself admitted he's not a fan of short-pitch bowling. India exploited that weakness but the English players didn't take too kindly to the tactics their opponents employed against the tailender.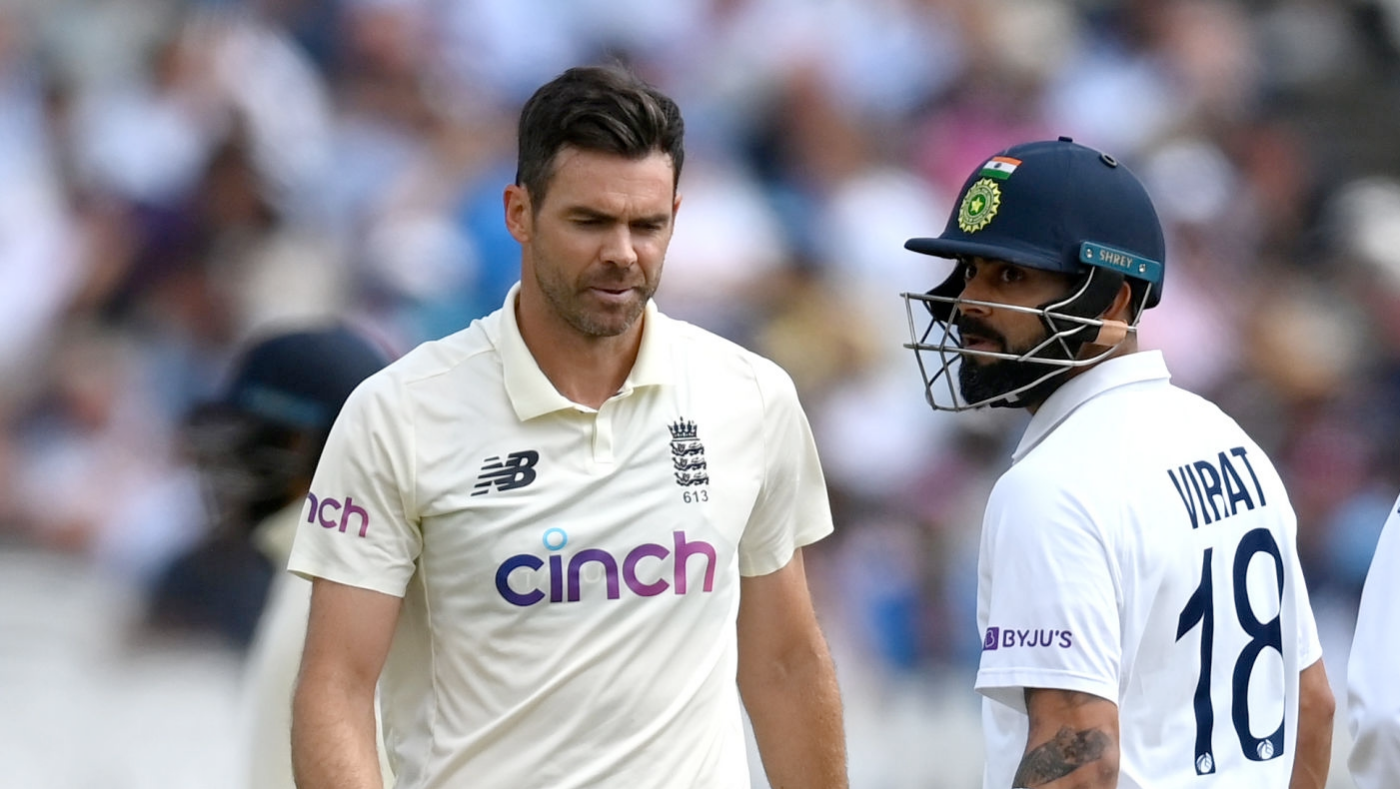 "About halfway through the ten-ball over from Jasprit Bumrah, Virat Kohli walked up to the stumps to speak to me. He said "you can't be enjoying this can you?

He (Kohli) was right. I said to him "obviously not." I've faced a lot of short-pitched bowling. It is no secret I don't play the bouncer very well. Mitchell Johnson steaming in around the wicket in Perth was pretty tasty, for example," Anderson wrote in his column.
The highest Test wicket-taking fast bowler in the history of the game, Anderson found that contrary to popular belief that pitch dies down on the last two days of the Test match, he found Bumrah ramping up his speed, especially for the short deliveries.
"But on Saturday at Lord's the over from Bumrah was up there for intimidation. Everyone had been saying it was a slow wicket. When I walked out to bat Joe Root was at the other end. He said 'when it is banged in it is quite slow so you can see it quite easily'."

"But the first ball I faced I didn't see it at all. The first I knew of it was when it hit me on the head. Bumrah had obviously picked up his pace and from then on I just wanted to get through it unscathed and stay at the crease for Joe," he added.
England will be fighting to keep the series alive given that if India wins the third Test in Leeds, they will not be able to lose the series in any case.
The post James Anderson Discloses Virat Kohli's Words To Him During Jasprit Bumrah's Short-Ball Shower appeared first on CricketAddictor.