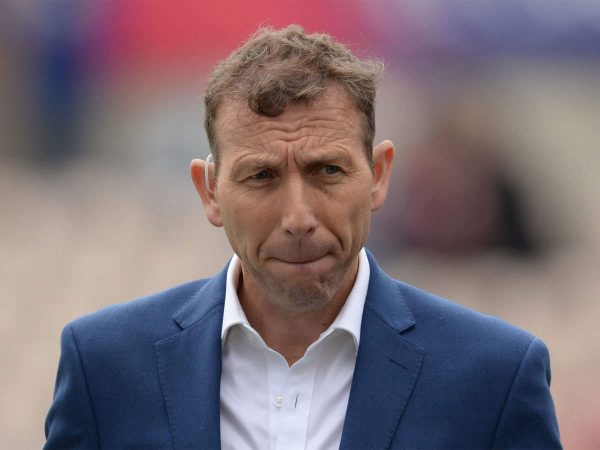 Cricketer turned commentator Michael Atherton slammed England and Wales Cricket Board for not saying anything on the scrapping of the Pakistan tour.
Last week, ECB decided to cancel both men and women's tours to Pakistan for the T20I series in October, a decision that didn't well with the Pakistan Cricket Board and the media in England.
The tour was abandoned after the New Zealand cricket team pulled out of their limited-overs at the very last minute on September 17. ECB cited that their players' well-being is their top-most priority.
The game in Pakistan deserves better: Michael Atherton
Atherton, who has been of the critics of the board in regards to this matter, questioned the board for its silence.
"The ECB's silence is deafening. The board assumes it can put out a feeble, mealy-mouthed statement and hide behind it for good, saying nothing more. The mental and physical well-being of our players and support staff remains our highest priority, and this is even more critical given the times we are currently living in," Atherton wrote in his column for The Sunday Times. 
"Pakistan's cricketers, who spent two months in a biosecure bubble here last summer to help save the game from financial catastrophe, their administrators, who have done so much to get cricket back to that country, and supporters deserve better. The game in this country deserves better," he further added. 
Ramiz Raja says Ian Watmore was influenced by others
PCB's newly appointed chairman Ramiz Raja was completely left in shock after the catastrophe shook the Pakistan board not only financially but also emotionally.
"The chairman of the Pakistan Cricket Board (PCB), Ramiz Raja, revealed this week that his opposite number, Ian Watmore, implied the decision was out of his, Watmore's, hands. "He appeared as if there were other influencers who really made the call in the end on his behalf,"  Atherton wrote. 
On Friday, Team England Player Partnership (TEPP) said that at no point were the players consulted by the ECB before the tour was cancelled and that they did never refused to go to Pakistan.
Also Read: It's The Feeling Of Being Used And Then Binned, Says Ramiz Raja After England, New Zealand Call Off Tour To Pakistan
The post Michael Atherton Criticises ECB For Its Silence On Scrapping Pakistan Tour appeared first on CricketAddictor.