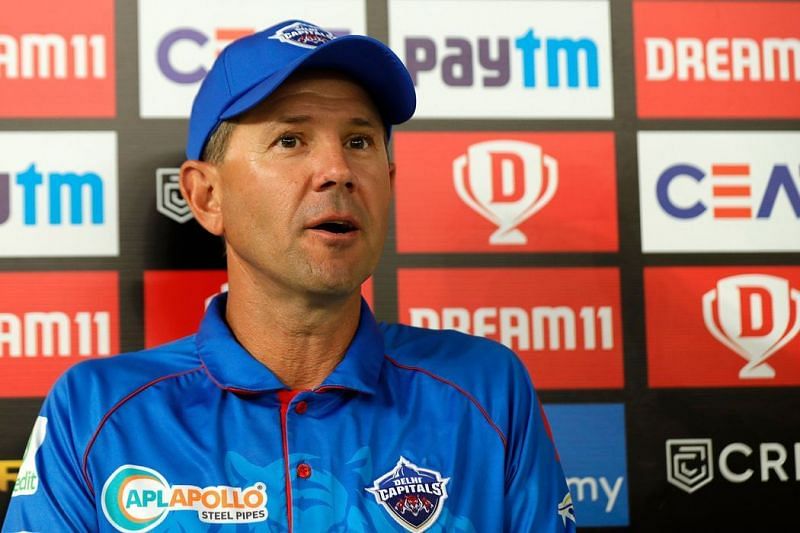 Former Australian cricketer Ricky Ponting revealed that he was very interested in being the next Australia's T20 coach until the sandpaper gate incident occurred. Australia would have benefited a lot if Ponting could have opted for Australia's T20 coach as he has been doing a great job as the coach of the Delhi Capitals.
Ricky Ponting took over the head coach of Delhi Capitals in 2018, and the side finished last in the season, but he has taken Delhi Capitals to third position in 2019 and second position in 2020. Delhi Capitals have qualified for the playoffs in the current IPL season, and Ricky Ponting has been one of the main reasons for it.
Darren Lehmann Feels He Coached Too Long
Darren Lehmann felt that he did coach too long and reckoned that he should have come out of the coaching role 12 months ago. However, Ricky Ponting also admitted that he was about to take the coaching role for Australia's T20 side unless the Sandpaper gate incident came up.
"I look back now, and I think I coached too long," Lehmann told the Herald and The Age. "I probably should have bowed out 12 months before that. I reckon four years is a good cycle when you're away from home 300 days a year."
"I had a few chats with Pat Howard. However, it never got to the detail of specifics, timing, resources, structure etc, as there was no time pressure for that to happen," Ricky Ponting told Herald.
Ricky Ponting Feels Australia Did The Right Thing In Appointing Justin Langer
Ricky Ponting mentioned that Australian cricket did the right thing in appointing Justin Langer as the replacement for Darren Lehmann after the sandpaper gate incident. He wasn't much worried about him not being appointed despite his interest in taking up the role.
"However, the events in South Africa in March 2018 led to so much change in Australian cricket, and the appointment of Justin Langer to replace Darren Lehmann, across all three forms, was absolutely the right decision." He added
Australia hasn't been at their best since 2018, and they will need a big performance in the T20 Worldcup 2021.
Also, Read – IPL 2021: Ricky Ponting Feels His Passion For Delhi Capitals Gets The Better Of Him
The post Ricky Ponting Reveals He Was Very Much Interested In Taking Up The Role of Australia's T20 Coach Until Sandpaper Saga appeared first on CricketAddictor.