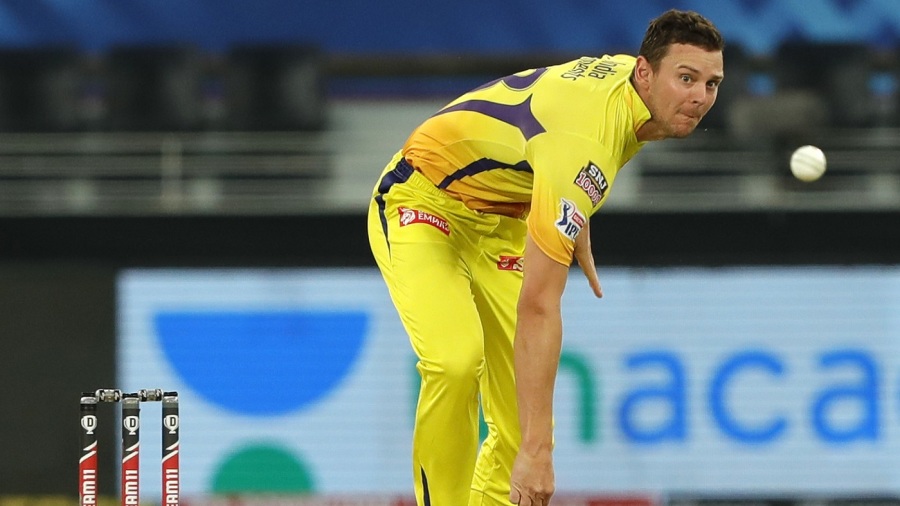 Former Australian all-rounder Shane Watson compared pace bowler Josh Hazlewood with Australia's greatest bowler Glenn McGrath.
Hazlewood is currently playing for Chennai Super Kings and they will be preparing for their final match against Eoin Morgan's Kolkata Knight Riders.
Hazlewood has not only seen sharing the new ball with Deepak Chahar but also bowled in the slog overs for CSK.
Shane Watson impressed with Josh Hazlewood's control of the ball
Watson, who played in his final IPL years for CSK, reckoned that Hazlewood's control of the ball is similar to that of McGrath.
"For me, the thing that I have loved about Josh Hazlewood is the control that he has of the ball coming out of his fingers, and that's along the lines of what Glenn McGrath did. The control that he (McGrath) has on how much the ball swings or which way the ball seams, Josh had that even from a young age, so that for me was one of the comparisons," Watson told Star Sports network.
"Yes, Glenn McGrath, his accuracy, time and time again, his ability to keep doing it again is something that not many fast bowlers ever had, but that's one of the similarities for me with Josh Hazlewood. Just his control over the ball coming out of his hand, that's why when there's a little bit of dew on the wicket or with the brand new ball, he's incredibly good with just being able to get something out of the wicket. Just with enough variation or enough little something out of the wicket or something in the air, which means he's very hard to play in these conditions too," he added.
Josh Hazlewood has picked nine wickets in IPl 2021
Hazlewood has claimed nine wickets from eight IPL matches in this season so far.
Meanwhile, CSK will aim for their fourth IPL title under MS Dhoni when they take on KKR on Friday (October 15) at the Dubai International Cricket Stadium.
Also Read: IPL 2021: It's Good To Learn From Dj Bravo Over The Last Few Weeks – Josh Hazlewood After Winning Man Of The Match
The post Shane Watson Explains What Makes Josh Hazlewood's One Skill Similar To That Of Glenn McGrath appeared first on CricketAddictor.