Ahead of India's T20 World Cup opening match versus Pakistan, senior wicketkeeper Dinesh Karthik reckoned that the best – or perhaps the only – place suited for Ishan Kishan would be opening, and not in the middle-order.
Ishan Kishan's recent form will force the management to ponder over including him in the eleven. The left-hander has struck three blazing fifties in his last three T20 innings – two for Mumbai Indians and the third during the warm-up versus England – but all three knocks have come while opening the batting.
However, with Virat Kohli confirming the KL Rahul is their preferred opener, who also has been in surreal form, it is unlikely that Kishan will replace Rahul.
"If Ishan [Kishan] plays, he has to open. There is no other spot for him in this batting order. I am saying that because the reason he was dropped from Mumbai Indians was because he was batting at No.4. I don't think he enjoys batting in the middle-order as much as he likes opening," Dinesh Karthik told Cricbuzz.
Dinesh Karthik highlighted that Kishan's poor form in the IPL was when he was batting in the middle-order before returning to the side as an opener. He observed that the Pant is a much better player in the middle-order than Kishan currently is.
"It's a different feeling when you cross the powerplay and play the spinners than when you walk out and see seven [five] fielders outside. It's a different ball game altogether. Definitely, Rishabh Pant is a better batsman than Ishan Kishan at No.5," the KKR keeper added.
Very confident that India will have a fabulous day: Dinesh Karthik
Dinesh Karthik, who was part of the 2007 T20 World Cup-winning squad, is "very very confident" that India are going to dominate Pakistan on Sunday in Dubai. The 36-year-old feels that the Men In Blue are a more talented outfit and also are coming off a month-long IPL experience in the UAE.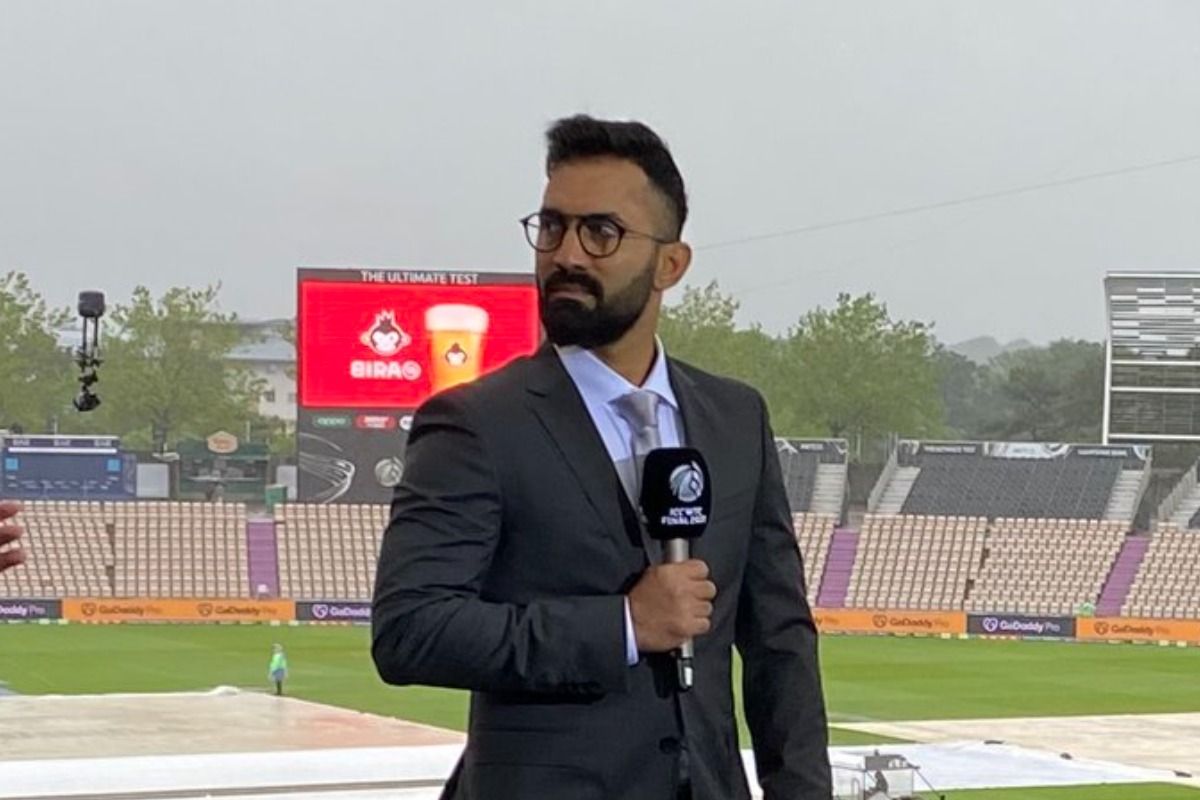 "I am very very confident that India will have a fabulous day tomorrow. India obviously has a more talented team and they have been in UAE for a longer time. They have the upper hand and they are very solid, well-oiled team. If they play to their potential, they will dominate it, even if they don't, they will scrap victory tomorrow," Dinesh Karthik opined.
After Pakistan, India will meet New Zealand, Afghanistan, Scotland, and Namibia in the Super 12 stage.
Also Read: BCCI Expecting 2 New IPL Teams To Go For INR 7000 Crore To INR 10,000 Crore With The Involvement Of 22 Business Entities
The post T20 World Cup 2021: If Ishan Kishan Plays, He Has To Open – Dinesh Karthik appeared first on CricketAddictor.