India's Rishabh Pant flexed his muscles when he launched Pakistan pacer Hasan Ali for back-to-back sixes – both one-handed when the two clashed in Dubai on Sunday for the Super 12 encounter of the ongoing T20 World Cup.
This was during the 12th over of India's innings. After India had lost three wickets in the powerplay, Rishabh Pant and Virat Kohli steadied the ship as both batted at close to run-a-ball for a while, before the left-hander decided to break free.
First, a length ball from Hasan Ali, who was bowling around the wicket, went into Rishabh Pant's arc as he crouched down, swung his bat across the line, and despite his bottom hand coming off the bat handle, he managed to flog it over deep square leg for a maximum.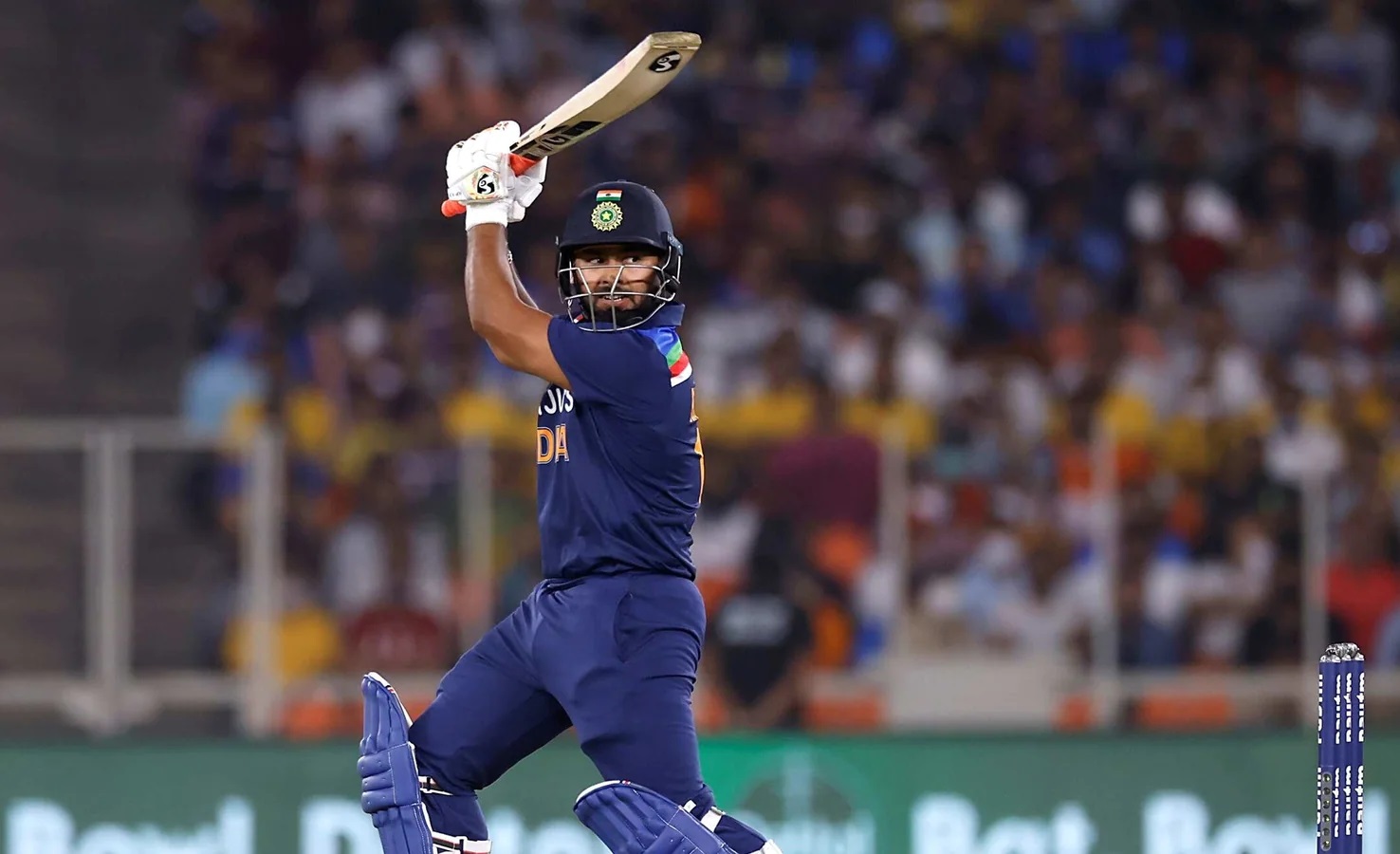 On the next ball, he hit an even more incredulous shot. Hasan Ali now came over the wicket and slanted it across Rishabh Pant's off-stump. Seeing it in the slot, and with the mid-off in the circle, the left-hander whacked the ball straight – once again his bottom hand came off but the power in the upper hand, and the momentum of it, took the ball over the long-off boundary.
Pakistan pick three in the powerplay; Virat Kohli brings up his fifty as India rebuild
After electing to bowl first, Pakistan were given a scintillating start by ace pacer Shaheen Afridi as he dismissed both Indian openers early on. The left-arm speedster trapped Rohit Sharma lbw in the first over. The inswinging full-length delivery seamed in as Sharma got into an awkward position.
On the first ball of his second over, Afridi castled the in-form KL Rahul. Another inswinger on length, which nipped back in sharply breached through Rahul's bat and pad gap as he tried to work it on the leg side, crashing into the sticks and giving India a nightmarish start.
Suryakumar Yadav and Virat Kohli both smashed a six off Afridi to release some pressure but Yadav edged Hasan Ali to the wicket-keeper. India were left reeling at 36/3 at the end of the powerplay.
The partnership trickled for the next five overs before Pant broke his shackles with two one-handed sixes off Hasan Ali. However, Shadab Khan ended Pant's innings before the left-hander could do further damage.
Kohli then upped the ante a bit, finding boundaries at will across the field, and would bring up his fifty off 55 balls. However, he lost the support of Ravindra Jadeja, who fell to Hasan Ali. At the time of writing, India are 127/5 at the 18-over mark.
Also Read: T20 World Cup 2021: Watch – Shaheen Afridi Castles KL Rahul With A Pearler
Watch – Rishabh Pant Hits Two One-Handed Sixes Off Hasan Ali:
The post T20 World Cup 2021: Watch – Rishabh Pant Hits Two One-Handed Sixes Off Hasan Ali appeared first on CricketAddictor.