Former Pakistan fast bowler Mohammad Asif aired his views regarding the long-time comparisons between Virat Kohli, the modern giant, and Sachin Tendulkar, the legendary batsman.
With Kohli piling on runs and centuries in the last decade across formats, and emerging as arguably the best batsman of the current generation, comparisons with the 100-international centuries batsman were bound to happen.
Mohammad Asif opined that Kohli, who has notched up 70 international tons, is far away from Tendulkar, in terms of the way the two bat. He observed that Kohli is a strong bottom-hand batsman while Tendulkar was more of an upper-hand batter.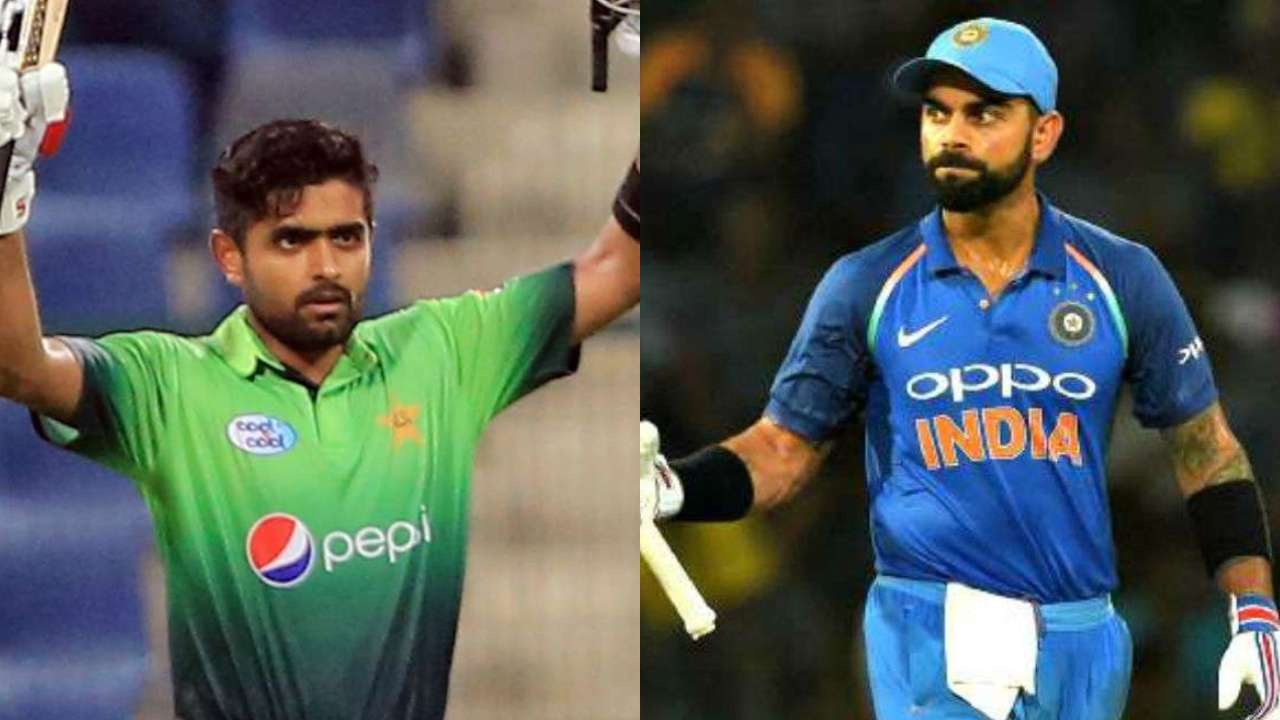 Indeed, Mohammad Asif feels that Pakistan captain Babar Azam is more similar to Tendulkar than Kohli. Azam has been an in-form player for the past few years, but has miles to go before reaching in the talks around Tendulkar.
"Kohli is a bottom-hand player. He is doing well because of his fitness and it is supporting him. The moment he will face a decline, I don't think Kohli can make a comeback.

"In fact, Babar is an upper-hand player like Sachin. His bat movement is fluent like Sachin. People say Kohli is better than Tendulkar. I say no. Virat does not even come close to Sachin. This is my opinion," Mohammad Asif said on CoverDriveCricket's YouTube channel.
No doubt Kohli has strokes as well, but he is all bottom hand: Mohammad Asif
Mohammad Asif reiterated his point that the Indian captain uses his bottom hand more than he does his top hand to score runs. Kohli is one of the best batsmen of the whips and on the leg side off his pads. Tendulkar, on the other hand, had the most aesthetic cover and straight drive.
"The way Sachin played was all upper hand and a very few people know about this technique. Be it coaches or anyone player. Sachin was so fluent with his cover drives, on drives pulls and cuts. No doubt Kohli has strokes as well, but his is all bottom hand," the former pacer added.
While Kohli is 30 behind Tendulkar in all international hundreds, he is closing in on the legend's 49 ODI centuries, having reeled off 43 so far. The 32-year-old, however, has been facing a rare century drought – he hasn't raised a three-figure score since November 2019.
Also Read: IPL 2021: MS Dhoni Gives A Big Update Whether He Will Play For CSK In Next IPL Or Not
The post Virat Kohli Does Not Even Come Close To Sachin Tendulkar; Babar Azam Is An Upper-Hand Player Like Sachin – Mohammad Asif appeared first on CricketAddictor.